Parking Access Control – LPR
Australia's Leading ANPR / LPR (License Plate Recognition)
What is a Parking Licence Plate Regonition (LPR / ANPR) system?
It's a new parking access control solution against trespassers. LPR / ANPR technology is combined with a pre-existing watch list of vehicles who are allowed to enter your parking, preset into your security system. It means that vehicles can be scanned as soon as they drive up to the gate and be allowed or denied access based on your predetermined Licence Plates list. The LPR camera is reading the Vehicule Licence Plate within half a second, it takes a photo for your records and alert you if the vehicule that is trying to enter your parking is a Trespasser! Anti-Tailgating function will alert you directly if an unauthorized cehicule enter the parking. Highlights
Auto entry and auto exit
AlertingTailgate prevention
Integration with access gate/boom/door
Reporting on dwell times and repeat parkers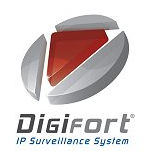 Digifort LPR is an intelligent electronic module, that uses OCR capabilities for automatic recognition of vehicles' plates. Digifort LPR allows you reliably identify vehicles with restrictions (stolen car, not licensed, unpaid fines, etc…), alerting the authorities when they´ve passed through inspection, allowing immediate action such as seizure of the vehicle, surrender of passengers and any other action.
When passing by the camera, Digifort LPR get a photo of the vehicle´s plate, registering it on a images database, with date, hour and camera information, allowing a lot of consults and a more effective traffic management.
The system works in two ways: With Physical Sensor or with Virtual Sensor.
Virtual sensor:
The virtual sensor is triggered by the motion detection of the automobile, the system recognizes the plate of the vehicle when it passes in the designated area of the camera. The virtual sensor eliminates the use of accessories that initialize the plate reading, but virtual sensor require more processing of the server.
Physical Sensor:
With the physical sensor, you will need to use a infrared sensor or a inductive sensor placed on the track to the detection of the car. Its also needs a Ethernet I/O module connected to the sensor, that will delivery automatically the signal to Digifort, that will read the plate. In physical sensor option, the server will be required less and will can process more plates that in Virtual Sensor case.
Digifort LPR can be used on highways, streets, car parks, shopping centres or any place where its necessary to identify the plate of the car. You also can automate gates and locations where only authorized cars are allowed entry.
Some features:
Allows integration with external database
Has internal database to record additional information
Integration with control access devices
Works with analog cameras converted to IP and IP cameras (see specifications)
Works with Virtual or Physical Tie
There is no limit to record of plates on database
Allows you to read the plate of the vehicle at speeds up to 150 km/h
Allows searches by date, time, plate, set characters, end plate, used cameras and other
Allows you to generate reports of suspicious cars
Allows you to print photos of cars plate
Identifies the reading plate accuracy index in different colors