Secure Parcel Pick-Up
The parcel pick-up solution for your residential building
No more parcels in your lobby means no more parcels lost!
P-locker is an electronic lockers and Access Terminals combined with a comprehensive software suite to fit your residential building needs. This unique locker locks system allows all aspects of service drop-off, delivery and logistics to be maintained, managed and monitored for increasing your building security and safety.
In essence, with our solution our customers will:

-Send and receive parcels / mail;
-Collect on-line purchases;
-Send ebay products they have sold; collect ebay purchases;
-Place and collect dry cleaning / laundry orders and grocery purchases.
The P-locker is perfect for your building, it's very simple, thorough and efficient. Once the resident's parcel or order has been delivered to the lockers via the courier, residents will receive a SMS or an email advising of the security access code.
Upon arriving at the locker location and inputting the access code or using your fingerprint or access card, a graphic will display the correct locker door, whilst the door automatically opens.
Security also ensure the door automatically closes and locks immediately.
CCTV captures all movements. Both still shots of the resident/delivery guy at the terminal as well as video of any movement around the locker doors. Full security.
Prox Access works closely with the manufacturer of the AUSPOST 24/7 Parcel Lockers, to create new security solutions and services for residential buildings. We understand current parcels delivery problems that are facing residential buildings and are pleased to introduce you our new solution, the P-Locker
Gone are the days of arriving home to find out you have missed an important parcel delivery from a courier. Rescheduling delivery or finding the time to pick up your parcel can be difficult!

"Securing parcels and saving time to the residents and building manager"
The P-locker Delivery system is available 24/7 for the residents to pick up their parcels at their leisure. P-Locker can be placed inside or outside your building.
When the carrier tries to deliver a parcel but the resident isn't home to pick-up, the carrier will simply place the parcel into the P-Locker. An email/text will be sent to the resident with locker access authentication details for the collection. How easy is that!
Residents can as well use the lockers delivery address to use when purchasing on-line on Ebay, Coles etc…
P-locker electronic lockers and access terminals combined with P-locker's comprehensive software suite provide a complete solution for click and collect parcel delivery.
System features:
• Interconnected global locker network
• Centralised configuration and maintenance of all deployed locker sites
• Centralised or Local management of locker network
• APIs provided for easy integration
• Software designed for high availability and redundancy
• Includes customer website for registering and paying for locker delivery system
• Includes delivery agent website for managing logistics, run scheduling, locker loading and returns
• All software and hardware can be branded and themed
• Various payment gateways
• Country specific payment gateways developed as required
• No payment required at locker terminal – payment made on web site when registering for dry cleaning.
Locker features:
• Rugged / Vandal Proof
• Various size lockers including custom sizes
• Refrigerate Lockers available for parcel delivery
• UPS
• CCTV
• Optional module available for refrigerated and frozen grocery delivery
• Optional module available for laundry drop-off and collection
Access terminal features:
• Secure communications with locker network using LAN/3G/4G
• Redundancy allows continued operation if Comms are down
• RFID
• Touch screen Finger Print
• 1D/2D Barcode Scanner
• Help line using VOIP
• Lighting
• Roof
• Temperature control
• Tamper alarm
Grocery P-Locker
The residents can as well order grocery online. the P-locker integrates some lockers that can maintain your grocery cold.
P-locker Dry Cleaning!
Imagine getting your clothes cleaned at your door, it's now possible with our lockers you can drop your clothes into one of the locker and pick them up later dry and cleaned!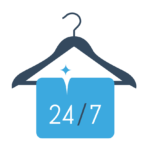 To re-secure your building parcels and mails as well as new solutions to improve your improve your building lifestyle.